Description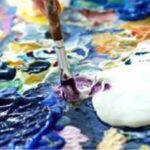 One day Paint a Canvas Workshop – Open to all abilities.
Come and join us on our  paint a canvas workshop to create your own acrylic painting.
Our one day workshops are great fun as well as informative, the workshops are open to all abilities so come and give it a go!
You will learn new painting techniques whether you have explored acrylics before or not!!  you will develop an even greater range of inspirational ideas to produce a diverse piece of amazing of art work!!!
You will explore acrylic painting techniques, creating the suggestion of the subject  and not to get bogged down with detail, this will  enable you to move your work in a new, exciting and fresh direction.
On  our  next contemporary  painting workshop you will be able to create strong dramatic images from your photos or sketches. We will be looking at movement,  colour and techniques to creating depth to your work. On our paint the canvas workshops we offer a suggested subject however this is not set in stone and if you would like to work on your own subject ideas you are more than welcome.
Prior to the workshop we are happy to give advice on your palette of colours, size of canvas & format.
All equipment is proved, including easels .If you would like a table easel, please let us know in advance. You will need to bring your own acrylic paints & brushes together with you canvas.
Complementary teas & coffees are available, but you might like to bring a bite to eat.
Forthcoming Workshops –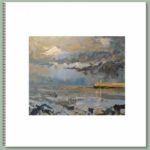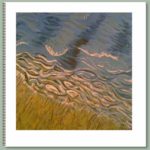 Next workshop dates  – October  Saturday 14th Oct
 &  Saturday 11th Nov  
New year date Sunday 28th January 2018
 Further one day painting workshops  One Day Portrait Workshop
For full terms & conditions