Description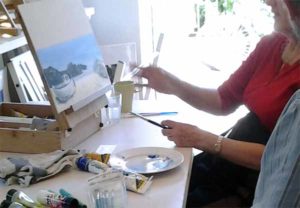 Tutorials are booked for two hour sessions over three weeks, a total of six hours. We prefer that tutorials are normally booked for three consecutive weeks thereby allowing time for home study and consistency.
Our extremely popular One to One Tutorials offer those of all levels to study possibly watercolours, acrylics or even sculpture amongst a whole range of other exciting techniques. Our students enjoy the chance to develop fresh ideas and extend their skills in our relaxing studio.
If you wish to have the opportunity to work with a practicing artist and make swift progress then a One To One course is ideal. It offers a superb chance to produce great results whilst gaining personal support, advice and guidance.
This type of tutorial is tailor made to help guide and assist each student individually, and includes relevant resources and friendly advice.
Further Student Study
For full terms & conditions