Description
Course 1 – Start date 23rd January 2018  time 6 pm – 8 pm( Full)
Spring dates to follow
Need to unwind!! this is the course for you.
No experience required.
Over the six weeks you will be able to produce your own individual sculptures. Many of our students agree that a course such as this enables them a way to leave behind the stresses and strains of modern life. Suspend reality and dedicate yourself to pinching, scraping and manipulating a wonderful material and developing new found skills.
Working with clay allows for a unique form of expression. This is a wonderful medium which is a great outlet with which to relax and empty the mind. It encourages our students to explore new creative techniques, and it is an incredibly tactile material.
This course will enable you to explore the exciting potential of working with a range of materials to create three dimensional forms. Your skills and
ideas will expand as you experiment during this fully tutored course, thereby enabling you to probably complete you sculpture within the course dates.
Participants are supported to extend their techniques and develop personal work through individual guidance. It is suitable for those
with some prior knowledge,  as well as for others with little experience but some basic practical skills.
Past students have produced clay hares,cats, elephants, dragons, expressive human hands and much more.
Demonstrations are given on how to build an armature or frame work, each being unique, and dependent  upon the shape and size of the intended outcome.
On completion of the armature the clay is applied to the surface, this can be decorated whilst moist. Finally the piece is dried, sealed and painted.
This course is open to all – and great fun!!!
All materials are purchased including clay at cost price. Please note that due to similar materials being used on our other courses and to avoid contamination we ask that only our specialist clay is used.
What you need to bring with you 
You will need to bring images or drawings of the sculpture you wish to create, we use this as your staring point.
Wear old clothes and you might like to bring an apron. Then you are set to go!!!
Affordable Studio Art holds a risk assessment policy for staff and students which is in line with the current Health and Safety Executive
Recommendations – All students are requested to complete an Affordable Studio Art Accident Waiver and Release of Liability Form.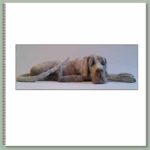 Also you might like to try our Clay Modeling – Heads & Faces  five week course running alternative Saturday mornings 
Start date 20th January 2018
For full terms & conditions