Description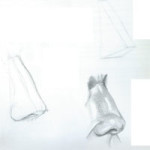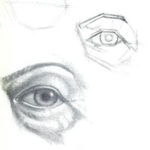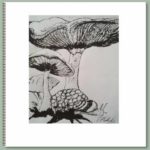 Next Course
 Tuesday Nov 7th, 14th Nov & 31st Nov ( Full)
This course will give you 6 hours tuition.
Who would benefit from this course?
Beginners – Do not worry if you are not feeling confident, but would like to explore drawing and painting – this is the course for you. You will quickly learn a variety of  drawing and painting techniques to enable you to explore this exciting course.. Many complete this course.
Course details  
This course covers drawing techniques – mark making, tonal work and secondary and first hand observational drawing techniques.  We then move forward exploring painting techniques exploring a variety of media and techniques used.
What will you achieve? By the end of the course you will produce a wide variety of sketches, and a good understanding of materials, terms and media. A brilliant way to start a sketch book!!
Independent Study Independent study is encouraged but optional – visual and written instructions are included throughout the course.
Materials  – What you need to bring with you –  The materials needed for this course are minimal,  and we suggest that for the first session that you bring a note pad only –  As part of the first session we discuss purchasing the appropriate materials  required – that way, you will not make unnecessary  purchases, as we know art materials are very expensive!
Development  After this course you will have a good understanding of media, techniques and materials. Choosing your media to develop your skills will probably be a natural progression. You will be more confident handling new materials, therefore it is the individual choice, however we are happy to discuss any ideas that you may have.
---
Level 2  – Drawing & Painting Course – This course will return in the new year.
Nothing beats the satisfaction of mastering a creative skill.
Level 2  – Drawing & Painting Course is  designed for students that have previously attended our Give it a Go course or have a good understanding of drawing techniques.
This course will include measured drawing techniques & focal points, for example working from still  life, and landscapes.
Additional studies will include tonal studies in charcoal and mixed media, whilst exploring a wider use of texture and shadow.
The final session will include tonal monochrome painting techniques.
Each session will ensure that students produce a final study,  will be able to develop their own style, whilst improving self  confidence and enjoying the subject that they love.
To book level 2 – Drawing & Painting just add to cart and when filling in the booking form just add a note – Drawing & Painting level 2, all booking & payments will be confirmed by email.
New Year 2018 Dates         Give it a Go! Drawing & Painting
For full terms & conditions